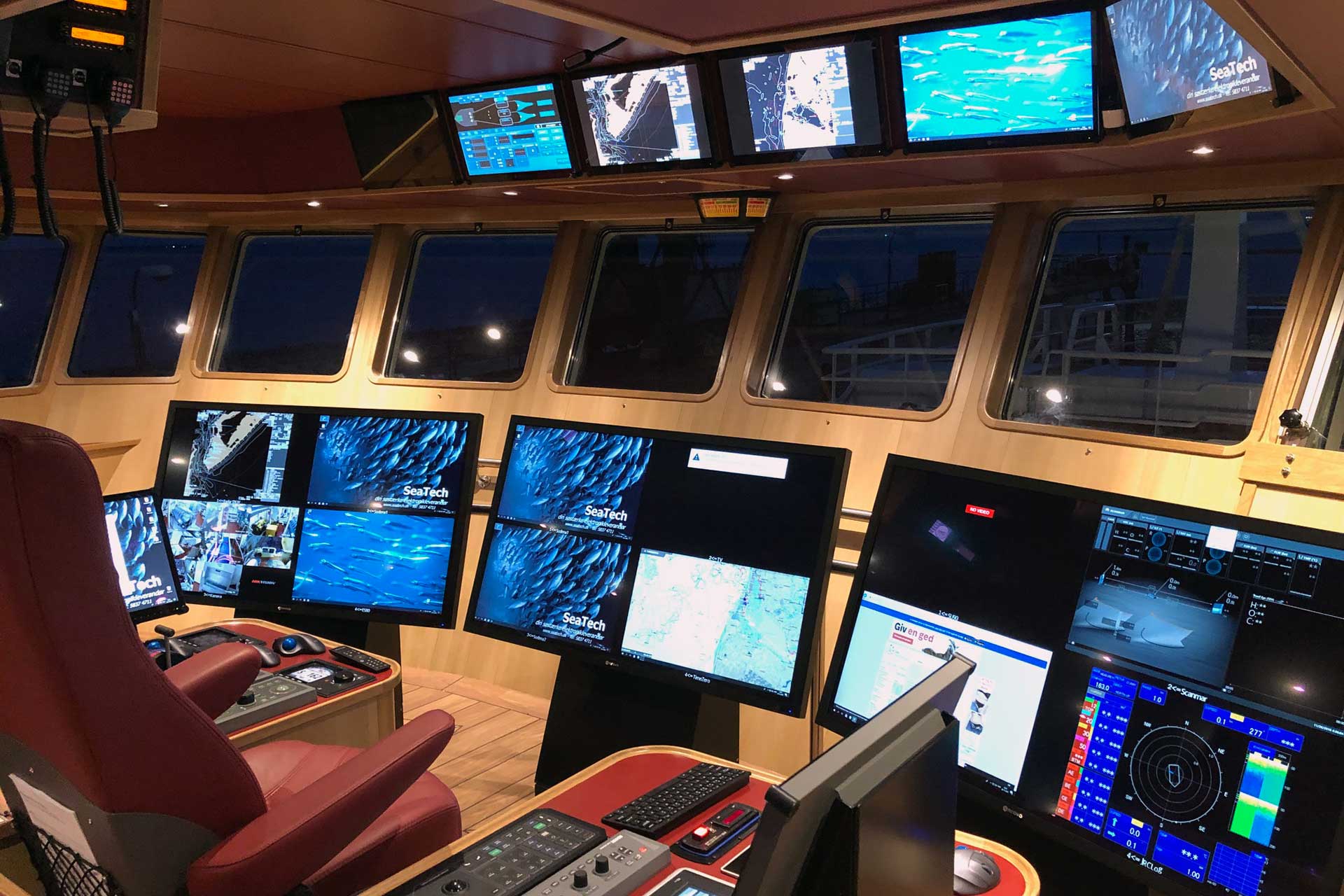 AEMI offers you the study, the supply and the integration of materials in fields as varied as :
Onboard entertainment: Satellite TV, omnidirectional antennas, TV broadcasting network on board.
Internet access for voice and data :

Installation of VSAT and GSM modem, allowing to optimize the consumption on board while keeping a permanent connection.
Fleet Broadband and Iridium systems for connection anywhere in the world, especially in areas with limited coverage.
On-board computer networks : Make easier management and control of data between professional networks and the crew.
Installation and maintenance navigation systems such as the Maxsea TimeZero solution on a Marine PC.